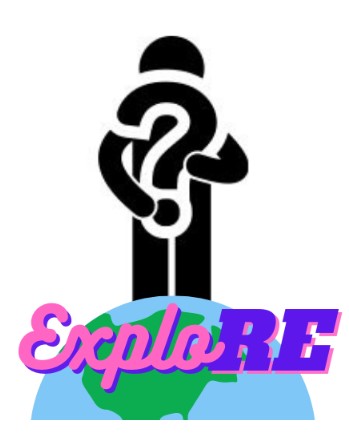 ExploRE is an event we bring into schools that enables children, of all faiths and none, to explore life's deeper questions, spirituality and faith in a safe, creative and interactive way. Taking a broadly Christian perspective as a starting point,  it gives children an opportunity to develop skills of personal reflection and to explore prayer in an open, inclusive and safe environment.
Watford Schools Trust offers this unique experience to a maximum of three schools each year.  
Over the course of a week we take over a room within the school and fill it with up to thirty different interactive activities. During the week we invite the whole school to try out the activities, each one designed to help the students explore their own thoughts about God, themselves and their wonderful world/community.
The pictures below show a range of the activities pupils can engage with, many of them are creative and all encourage personal reflection on issues such as forgiveness, injustice, thankfulness, big questions, identity and stillness.
ExploRE is a truly wonderful experience for children from Nursery to Year 6.  Due to both its time and resource commitment we do ask schools to make a contribution of £1.50 per pupil towards this event. 
If you would like to understand more about ExploRE and how you can book it for your school please contact us.
ExploRE is the rebranded name for Prayer Space
"ExploRE helped me realise that God is helpful and amazing" (Student aged 9)

"My favourite activity was asking God questions. I saw everyone's questions. It brought me closer to God" (Student aged 13)
We encourage interested teachers to come and visit ExploRE when run at another school to experience the impact it can have on individual children and the school as a whole.
To Request Explore in your school email : info@watfordschoolstrust.org or click here