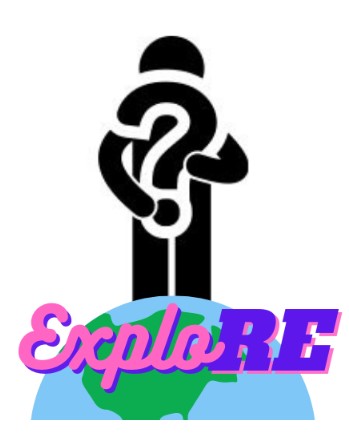 ExploRE  enables children, of all faiths and none, to explore life's deeper questions, spirituality and faith in a safe, creative and interactive way. Taking a broadly Christian perspective as a starting point,  it gives children an opportunity to develop skills of personal reflection and to explore prayer in an open, inclusive and safe environment.
This is a rebranding of what was called Prayer space. We invite  classes to visit  ExploRE during the week to try out activities linked to God, themselves and their community.
ExpoRE is ideally set up in a school hall or alternatively in a classroom-sized area that will be transformed for a few days up to a week with a range of creative activities that encourage personal reflection on issues such as forgiveness, injustice, thankfulness, big questions, identity and stillness.
"ExploRE helped me realise that God is helpful and amazing" (Student aged 9)

"My favourite activity was asking God questions. I saw everyone's questions. It brought me closer to God" (Student aged 13)
We encourage interested teachers to come and visit ExploRE when run at another school to experience the impact it can have on individual children and the school as a whole.